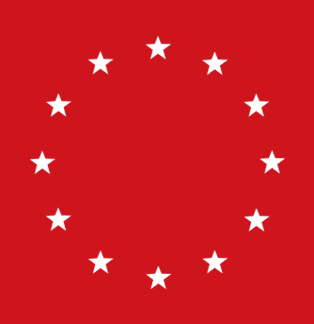 Strange names, rich portfolio of projects
If you think that most of our European projects are from recent times you're wrong. Back in 1997, we went to Documenta Kassel and devised the Medialounge for the European Cultural Backbone, a kind of database collecting all new media initiatives and medialabs of that time. Interestingly, the website is still active and receives over 100.000 vistors every year, even when it has not been maintained since 2001 or so.
Not so long ago, we were asked by the European Commission to take part in the 'Digital Social Innovation' consortium that advises the commission on the road to take when it comes to social innovation in the digital world. Again, one of the present-day solutions is to create a map of all available initiatives in the field. It does not even look that much different from the one we made 15 years ago.
But agreed, we do participate in many EU-projects nowadays. To name a few (they certainly do have strange acronyms in some cases): WEAVE, Eclectis, DecarboNet, MeSch, RICHES, Collage, Smart CitySDK, Apps for Europe, Commons4Europe and the upcoming Europeana Space. They all bring together people from many nations and cultures around art, science and technology-related themes.