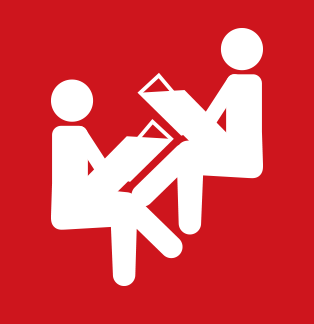 It all started with a reading table
One of the first projects of Waag Society immediately won the Rotterdam Design prize in 1997: the Reading table for Old and New Media, placed at the Café/restaurant on the ground floor. You could read your newspaper at the table, but it also offered access to the Internet. Children could even play a game in their own corner. The jury was 'enchanted' by the user-friendly design of the table and the unique atmosphere at the café where it was situated.
Designing multimedia furniture became one of the returning topics within Waag Society, with objects like the Storytable, a "Story Altar" for Museum Amstelkring, a Storytelling cabinet for the "Yesterday's Register" project. They fell in the line of "narrative" projects and digital storytelling. We also designed whole interiors, like an educational environment for the Teylers Museum called "Teyler's Betalab" and the awarded adventure game "Operation Sigismund" in cooperation with the archives of the Province of Drenthe. A more recent example of an interactive object in the public space was the "Twitter tree" called de Populair.
Reading table for old and new media
Teylers Betalab
Operation Sigismund